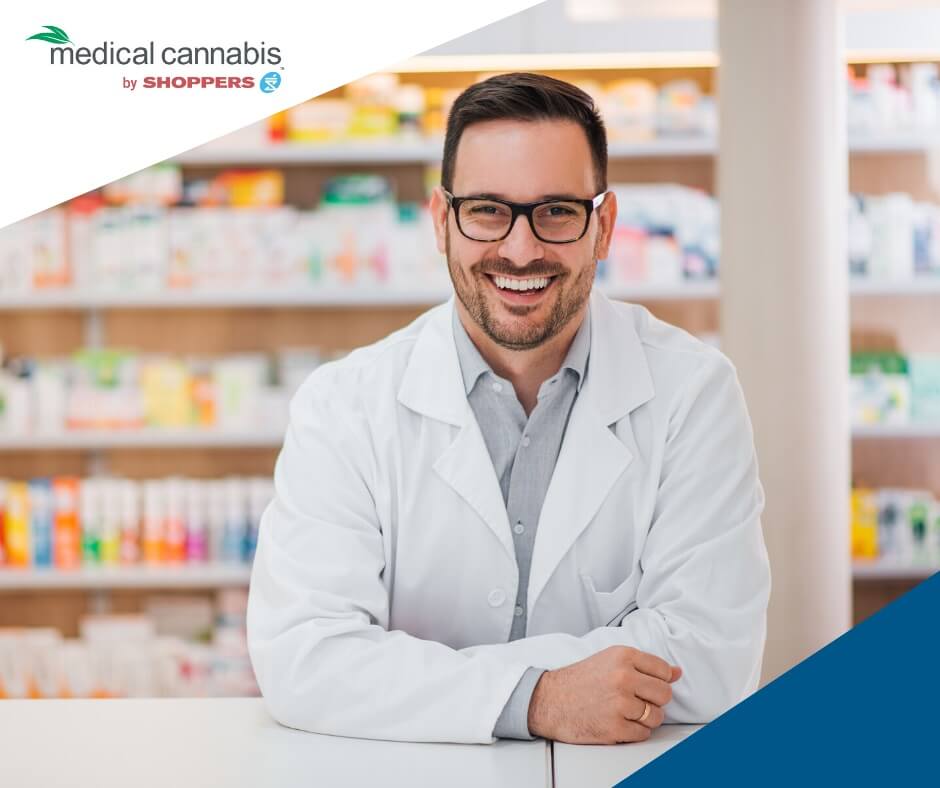 Medical Cannabis by Shoppers is making access to medical cannabis easier than ever for Canadians; as a trusted name in the health, beauty and convenience retail space, Medical Cannabis by Shoppers has been providing patients across the country with access to high-quality medical cannabis products from trusted cannabis producers through their e-commerce site. 
So, how exactly does the Medical Cannabis by Shoppers program work? Read on to find out some of the most commonly asked questions about purchasing medical cannabis through the online platform.
Can I get a medical cannabis prescription through Medical Cannabis by Shoppers?
No, you cannot get your prescription through Medical Cannabis by Shoppers; they do not have doctors or prescribing health care professionals through their program. Instead, they work with partners like CannaWay Clinic to provide patients access to medical professionals who develop a treatment program that is right for them. Once you have your prescription, a Patient Educator can register you with Medical Cannabis by Shoppers program. From there, you will have access to a variety of products at different price points from over 18 Canadian licensed cannabis producers.
Who can I talk to at Shoppers Drug Mart if I need help?
Once a patient is registered with Medical Cannabis by Shoppers, their treatment plan and product information is shared with the Shoppers Cannabis Care Team. This way if you need help placing an order or need a refresher on any information regarding your treatment plan, the Cannabis Care Team is available for support via phone or online. 
Medical Cannabis by Shoppers also offers a variety of compassionate pricing programs, including discounts for seniors, veterans, and those affected by COVID-19.
Can I walk into a Shoppers Drug Mart location and walk out with cannabis?
Unfortunately, you cannot walk into your local Shoppers Drug Mart store to purchase medical cannabis. Health Canada has strict guidelines around cannabis handling, sales and storage, so all medical cannabis purchases must be processed online through the Medical Cannabis by Shoppers e-commerce site and delivered to your home address.
How can I register with Medical Cannabis by Shoppers?
Before you can register, you must obtain a prescription for medical cannabis. You can book an appointment for a consultation from one of our physicians here. If medical cannabis is the right choice for you, your dedicated Patient Educator will help set up your account and you can begin ordering medical cannabis.