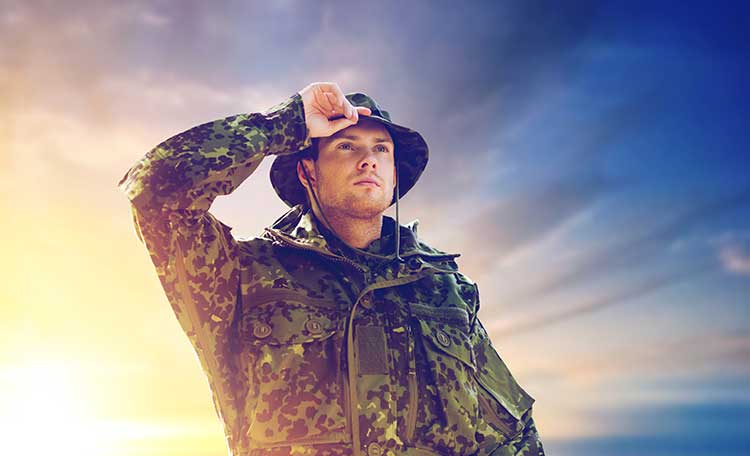 Medical cannabis has become a viable option for many of Canada's veterans who wish to manage pain and illness. There have even been a number of studies that have shown that the use of medical cannabis has positive results in the management of PTSD.1
In recognition of this, Veterans Affairs Canada (VAC) offers a reimbursement to veterans who purchase medical cannabis from federally licensed vendors. This was introduced on November 22, 2016 and the VAC policy has not changed with the introduction of legalized recreational cannabis.
VAC Medical Cannabis Reimbursement – What You Need to Know
Canadian veterans with a prescription for medical cannabis are entitled to a reimbursement amount of $8.50 per gram up to a maximum of three grams per day. In some exceptional cases, veterans may be approved for reimbursement of more than three grams a day. Examples of exceptional cases would be veterans that are diagnosed as "palliative" or with ALS.
Veterans seeking out exceptional status for approval for reimbursement of more than three grams a day must provide VAC with a supporting letter from a specialist. Such a letter will be considered valid for a period of two years before a new letter from the specialist will be required in order to continue receiving reimbursement for more than three grams a day.
In order to qualify for the reimbursement, veterans must purchase their medical cannabis from federally licensed sellers. Cannabis purchased from provincial licensed sellers does not qualify for the reimbursement because these sellers are not regulated by Health Canada.
Veterans who use medical cannabis should carry with them a copy of their registration certificate which proves that they are allowed to possess the lesser of 150 grams or a 30 day supply of medical cannabis. This is in addition to the allowable 30 grams of recreational cannabis.2
Regardless of whether it is being used for medical or recreational purposes, it is illegal to drive under the influence of cannabis.
What About Recreational Cannabis?
Although recreational cannabis is now legal in Canada, it is strongly recommended that veterans do not attempt to self-medicate in order to treat their own conditions, so that they can take advantage of their reimbursement. However, most importantly, without the supervision of a doctor or medical cannabis supervisor, there is greater potential for the drug to make symptoms of conditions such as PTSD worse rather than improve them.3
Under the guidance of the CannaWay medical team, product type and dosage can be adjusted until you find what works best for you and your symptoms.
Contact CannaWay Clinic Today
If you are a veteran with a medical cannabis prescription – or you are a veteran who believes you might benefit from such a prescription, contact us today for a consultation. If you are approved for a prescription, our Veteran Specialist will walk you through the process and ensure that you obtain your medication and VAC reimbursement.