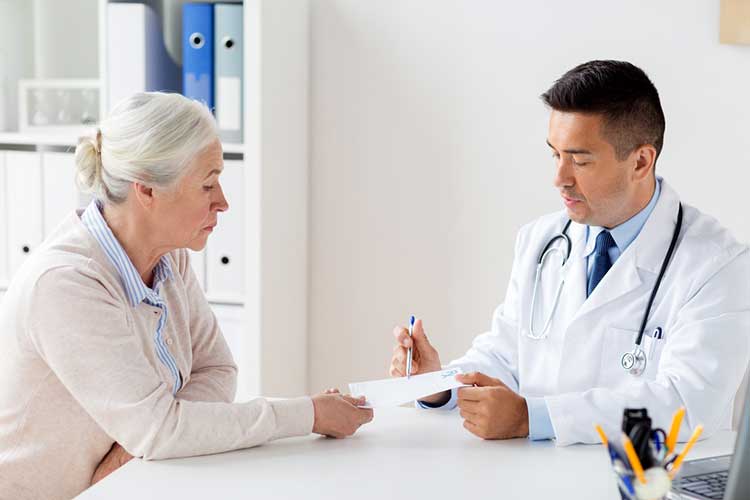 If you're interested in trying medical cannabis, you might be wondering what the process looks like. Does my doctor need to refer me? Can my doctor prescribe it to me? And, can't I just walk into my local dispensary and buy some cannabis?
What is a 'Doctor Referral'?
Let's start with what exactly a doctor referral is; a referral comes from a medical professional, such as your family doctor and is a document suggesting you are a candidate for medical cannabis. Your doctor indicates their reasoning, including the condition to be treated, other treatments that have been tried, and their own expert opinion on whether you stand to benefit from medical cannabis.
The referral is not a prescription or medical document, which allows you to carry and use medical cannabis. Rather, the referral is a document allowing you to seek out a prescription from a clinic such as CannaWay Clinic. This process is the exact same as when a family doctor sends a patient to a dermatologist or other specialist.
Comprehensive Treatment Plans
When it comes to medicinal cannabis, a doctor referral isn't necessary, but getting one is highly encouraged because it allows the CannaWay Clinic team to work with your family doctor to create a comprehensive treatment program. Your doctor can provide the right background information and medical history to CannaWay so that our team can get a holistic understanding of your health concerns and current medications and assess any associated risks.
Many family doctors are open to medical cannabis as a treatment option, but don't know enough about it to prescribe to their patients confidently on their own; cannabis is a relatively new option in the medical community after all! This is where CannaWay Clinic comes in. Doctors depend on our expertise to create a comprehensive treatment plan for their patients that includes cannabis. We currently work with more than 500 referring doctors in Ontario and Manitoba alone.
Medical Cannabis for Medical Purposes
Some patients have asked whether they can purchase cannabis through a recreational channel such as a dispensary. We strongly advise those who are using cannabis for medical purposes to obtain their cannabis from a medical cannabis producer through a clinic like CannaWay. To learn more about purchasing cannabis for medical purposes, click here.
If you are interested in finding out if medical cannabis is right for you, download our patient referral form here and bring it to your doctor's appointment. From there, your doctor will be able to refer you to CannaWay Clinic, and you're on your way to becoming a medicinal cannabis patient.
If you prefer not to obtain a referral from your doctor, you can book your own appointment at one of our clinics here.